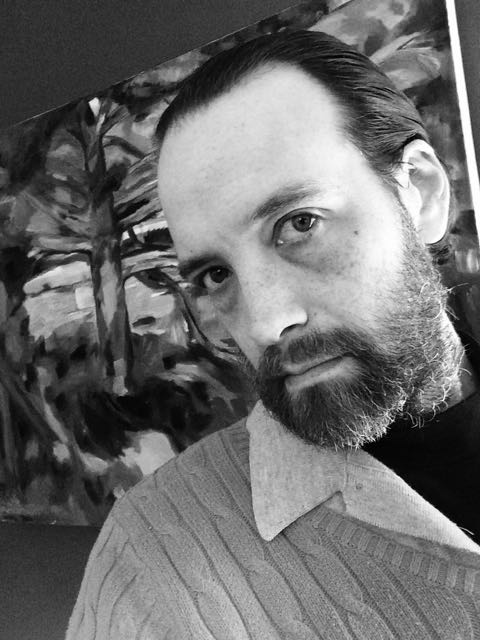 Welcome!
Yes, you found me! It's Yarrow Paisley, the one and only something something. . . . This page features my publishing credentials. For contact information, a modest blog, and links of potential interest, consult the menu (up there). Or just click these links here, duh. Be sure to support me at my Patreon page, if you haven't already. If you'd like to sign up for my infrequent announcements, please email me to that effect; you'll enter the Spreadsheet without delay. Subscribe to I, No Other Podcast in your favorite Podcast app and hear me bullshit, narrate, sing, and who knows what else? (I've just begun this Podcasting venture, so please forgive all my failures.)
Author Bio!
Yarrow Paisley was born shortly after the American Bicentennial. He graduated from Bard College with a BA in Literature and has since worked in various professions, including book clerk, photographer, lab grunt, gambler, clipboard canvasser, factory drudge, and letter carrier.
Two collections of his fiction are available: Mendicant City from the world-spanning Snuggly Books and I, No Other from Vermont's own Whiskey Tit.
His writing has appeared in a number of journals and anthologies over the years. Some notable ones? Shimmer Magazine paid a lot, I'm talking smackeroos, so it's

VERY

notable. And Strange Tales V from Tartarus Press was

HARDCOVER

(and beautiful). Two Snuggly anthologies: Marked to Die and Drowning in Beauty. A Chômu anthology: Dadaoism. Lots of other things. . . . Why, back in the day, he had work published in Gargoyle, Pear Noir!, Sein und Werden, 3rd bed, and Web Conjunctions . . . among so many others!
You can support his work at Patreon.
Yarrow lives in the Pioneer Valley of Western Massachusetts.
Books!
I, No Other

My first full length collection of literary mind-alterers, aged in oak barrels at the Whiskey Tit.
My current showpiece, the thing prouding me up these days. © 2017.
Narrations. Hot gas inflations. And of course, shameful exudations. So sweaty.
Exemplars of the Yarrowine Aesthetic. Although, let's face it, I have some other Aesthetics, too. Someday, those will also be exemplified. (Indeed, another is on display in Mendicant City, my Snuggly Slim, detailed elsewhere on this page.)
Terrific cover art by Jeremy Hawkins.
Available from retailers, fine and otherwise! Even Amazon.
See the glory. (Once seen, try to unsee it.

ASAP

.)

Mendicant City

A book! A Snuggly Slim, I meantersay. From Snuggly Books. 46 pages. 6 bucks.
What kind of book? A collection: fictions, short ones. Perhaps they are prose poems? Nah.
What are they, then? Follow me.
Exhalations: hot gases from my inner psychic cavities.
Exhumations: my youth tramping out from its grave. I never filled it in, didn't even close the lid on the coffin. I.e.: no barrier between the ghoul and all of you.
Exaltations: no balloon but the Universe itself contains my self-love.
Available now! (As of August 8, 2016)
Order at Amazon or Barnes & Noble.
Also available at other fine retailers, I dunno which. And of course, from Snuggly Itself.
Coming Soon!
Furious in the Expanse

Another collection. Heinous scalds 'pon your mentalics. Shield yr brainz, ye manickz.
Forthcoming (2020?) from Eibonvale Press.
Seems like virus delays.